Japanese Society of
Fetal Cardiology The Japanese Society of Fetal Cardiology is an academic organization established in 1994 and acting for clinical
Japanese Society of Fetal Cardiology(JSFC)
---
The Japanese Society of Fetal Cardiology (JSFC) is an academic organization established in 1994 and acting for clinical, scientific and social development of fetal cardiology for more than a quarter of a century in Japan and all over the world . To achieve these objectives, the JSFC holds annual intra-national scientific meeting and organizes several committees about science, education, fetal cardiac intervention, public relation and database.
The society is registered as an official subspecialty society of pediatric cardiology of the Japanese Society of Pediatric Cardiology and Cardiac Surgery. Members of JSFC are more than 1,000 including not only fetal cardiologists but fetal obstetricians, nurses and echo technicians.
We are welcome to enquiry about our activities including scientific meeting, guideline and research from all over the world.
---
Greeting from the president
It is an honor and pleasure for me to welcome you to the Japanese Society of Fetal Cardiology.
The JSFC is doing its best to serve society with scientific research, publications, recommendations, guidelines, symposiums and striving to establish the standards in the field of fetal cardiology. The mission of the JSFC is guided by the international ethical concept of fiduciary responsibility to protect and promote the health of pregnant women, fetal patients, and newborns globally. To achieve these missions, the JSFC was incorporated in 2021. On behalf of all of the members of the JSFC, I hereby express my gratitude to Dr. Noboru Inamura, the previous president of the JSFC, for his dedication to the conversion of the JSFC into an incorporated association.
The new board cabinet was established in February 2022. We have already started some ambitious projects such as the registration of fetal cardiac disease, the alignment with the regional scientific societies of fetal cardiology, and the improvement of the accuracy of fetal cardiac echo screening, by new or re-organized committees. I believe that every effort of the JSFC, including such activities, contributes to the health of fetuses and newborns with cardiac disease. The JSFC includes Pediatric Cardiologists, Obstetricians, lab technicians, nurses, and midwives as members. It is my role to unite all of these professionals to progress the level of medical care for fetal cardiac disease. The JSFC also promotes scientific research to cutting edge level. We would be grateful for your continued cooperation.
April 2022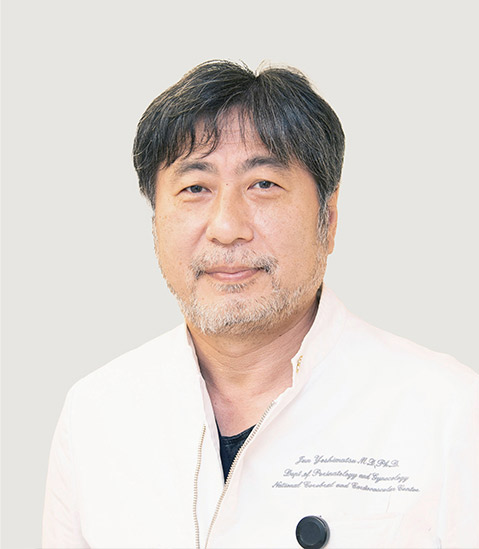 Jun Yoshimatsu
Chair of Executive Board
Japanese Society of Fetal Cardiology